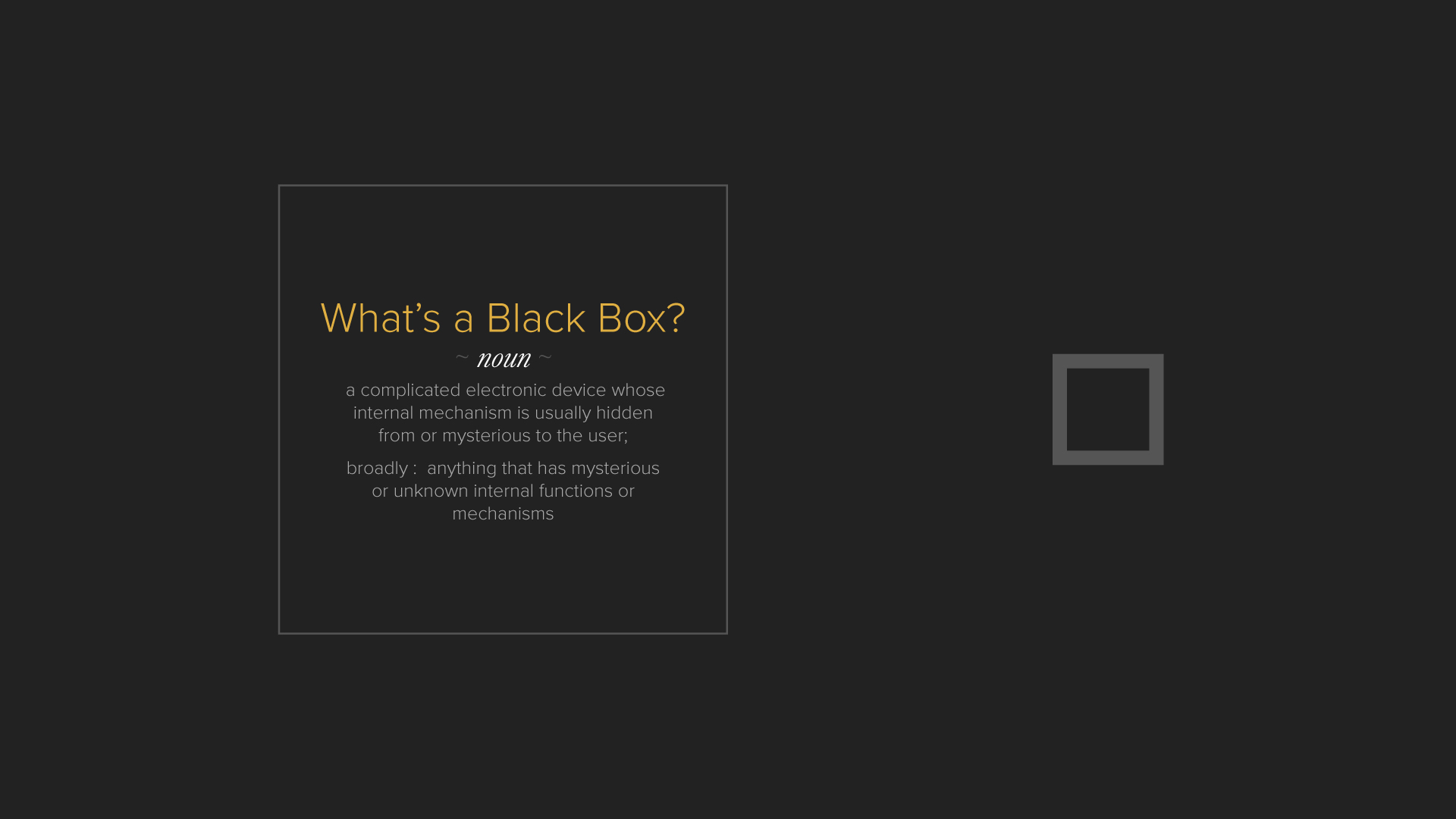 Promotional display.
Black Box provides a variety of design, engineering, and technical consulting services. While serving as their UI/UX Lead, I was able to work with such clients as the University of Georgia and in industries ranging from fashion to video surveillance.
I created wireframes, mockups, brand and marketing assets, as well as implemented my designs using a broad array of languages and frameworks to best meet our clients' needs.
I rebuilt the presentation layer of Black Box from the ground up, including marketing materials used at trade shows and a brand new website designed and implemented by me.
The new site includes a full, responsive service catalog to make it easier for potential clients to understand what the company provides.
Service detail from the Black Box website.
Marketing handout.
Product page from the Black Box website.
One of the largest networks of granite providers in the world, the Elberton Granite Association (EGA) wanted to update their site with a more modern look. I visited their headquarters and drew inspiration from their city and museums, creating vector versions of some of their old promotional marketing from the 50s and using them in the design for the new site. Their site also includes an archive of all of their previous issues of their Graniteer magazine in digital format, which is a great way for both new and old patrons to learn more about the industry and appreciate their heritage.
Black Box created an incredible, fully online and fully software video monitoring and management suite. Primary clients are state governments, and Replicam is already revolutionizing the way several cities manage their video surveillance networks.
I designed an array of marketing materials for the product, including a 25 page product catalog detailing the features and benefits, as well as the banners and backdrops used at conferences such as ITS 2015.